Online Training Courses
We deliver a number of online virtual training courses to help you get the skills you need from anywhere.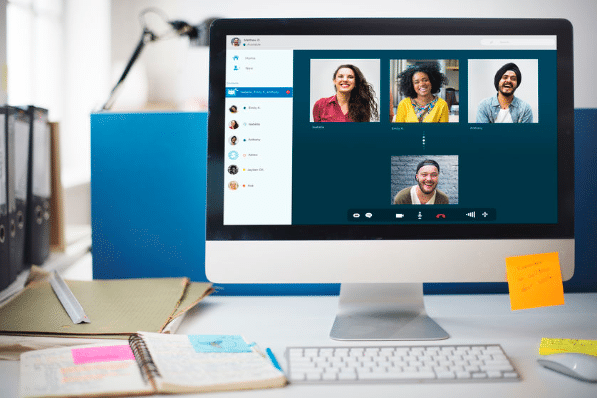 Our online training courses are 1-day in length and can be accessed from anywhere. They are a highly cost effective alternative to classroom based training, but keep the same content through a more focused approach. You're going to find them just as down to earth, fun and engaging as every other course we offer.
We run the subjects below as scheduled open courses. We can also deliver any course on our website as a virtual in-house course.
Leadership and Management Courses
Communication Skills Courses
Personal Development Courses
Leaving the office to attend a course can sometimes be difficult. That's why we also offer online virtual courses.
Our online courses last 1-day and are delivered via our conference system. They are just as interactive as our classroom based courses but take a much more focused approach. This means we focus on the practical application of the skills and tools. Being online, there are some limitations in that group activities are a little more difficult. This means we deliver a shorter session but with greater focus.
Online courses are incredibly cost effective too.
Here are some of the benefits of our online courses:
Short and focued
Can be accessed from anywhere with an internet connection
Good for the environment
None of the benefits of classroom based training are lost
We deliver the above sessions as scheduled open courses that anyone can book onto. Click a course above to see the full schedule.
We can also deliver any course on our website as a virtual in-house course. This means we can deliver the course remotely for your team. They can all join from the same room or connect individually from wherever they are.